Due to recent misuse of frozen goods, the RIAA has joined industry leaders in creating a new initiative: iScream!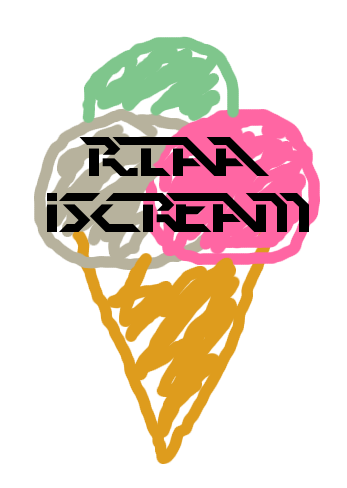 Enjoy iScream wherever you are; at home, in your yard, and one other location of your choice (subject to restrictions, location must be preregistered, and can only be changed once per year).
It's the perfect treat for a warm summer's day, or at any celebration around the year, provided that no more than three people are present. iScream is only licensed for consumer use as a refreshing, frozen novelty food, and must therefore be enjoyed at an ambient temperature of at least 80F (26C).
iScream comes in three delicious flavours: vanilla, strawberry and spinach (vanilla and strawberry may be restricted in some areas, notably the Americas, Europe and Asia). Flavours may not be combined, and must be consumed within 24 hours of purchase.
The RIAA respects your individuality, and lets you make your iScream your own with the choice of one of two toppings, peanuts or walnuts. One of these approved toppings are required for consuming iScream, so individuals with nut allergies are adviced to select the one to which they respond the least.
In the past, RIAA has been critizised for not listening to consumers, and failing to keep up with modern trends in frozen treats. Therefore, you may now create an iScream Float by combining your iScream with a licensed and compatible bottle of natural spring water.
The RIAA is confident that iScream covers all reasonable consumer scenarios in a simple and convenient way. There is now a legal and respectable alternative to unlicensed frozen treat consumption, and the RIAA is working with law enforcement to allow violators to be shot on sight. We look forward to your continued cooperation!
Frequently asked questions about iScream:
– Can I use iScream as a comfort food after a relationship breakup?
– The iScream is not licensed for use as a comfort food. You can instead celebrate your new-found independence by checking "Celebration" in part 7B of your application form.
– Can I use iScream in my car?
– You sure can! Simply set your custom enjoyment location to a parking space at a rest stop you frequent. Whenever you want to enjoy iScream in your car, simply park in this spot and enjoy. Note that your custom enjoyment location must be a stationary position, otherwise people could select the car itself, and simply drive into other people's homes to enjoy iScream there, in violation of the agreement (section 14, page 73).
– In my area, summers often don't reach over 80F (26C). Can I still enjoy iScream?
– Of course! Simply set your indoor thermostat to 80F, and enjoy all the iScream you want in the comfort of your own home!